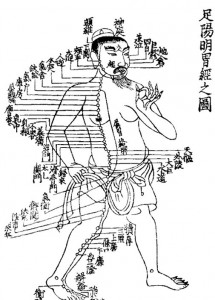 Download School Catalog (contains prices, dates, curriculum, application)
The 1000 hour  Asian Body Therapy Training program combines Shiatsu/Chinese Medicine and Thai Massage/Ayurveda curriculum.
Asian Bodywork therapy program encompasses traditional healing techniques from Thailand, China, India, and Indonesia Japan. These techniques focus on the balance of energy in the body through the use of pressure points, passive stretching, reflexology, and relaxation techniques.  The therapy focuses on opening energy pathways in the body such as the Chinese meridians, the Indian nadis and Thai sen lines. The body is viewed as being comprised of subtle energy centers, that when blocked or restricted, the person experiences mal health and disharmony in the body, mind and spirit.
While Asian body therapy may contain some elements of traditional Western massage, they are not one in the same and the intent is different. The Department of Education has a totally separate definition of ABT from massage. ABT practices such as Thai Yoga and shiatsu are not included in the definition of massage, and massage is not in any part of the definition of ABT.
Recognized forms of Asian Body Therapy defined by the Department of Education include: acupressure, AMMA® Therapy, Five Element/Japanese Shiatsu, Jin Shin Do® Anma Therapy, Thai massage, Tui Na, Qigong and Okazaki®.
Asian Body Therapy Massage Certification Coursework:
20 Hour Anatomy I and II
60 Hour Pathology
120 Hour Traditional Chinese Medicine Theory I and II
180 Hour Thai Yoga Massage Therapy I, II and III
180 Hour Zen Shiatsu I, II and III
60 Hour Ayurveda: The Science of Life
60 Hour Business and Ethics
60 Hour Intro to Energy Healing
60 hour Mind Body Training
60 Hour Intro to Western Massage
40 Hour National Exam Review
80 Hour Practicum
8 hour CPR
10 hours of community service