Men's Tantric Touch Self-Massage & Yoga Private Session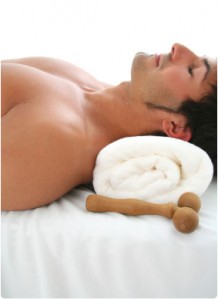 Explore 30 minutes of breathing, nude yoga movement and self-massage with our new Tantric Touch private workshop.  We explore a balancing yoga practice to open energy flow in the body and calm the mind. Next, a 30 min.  abhyanga (self-massage) session is catered to your needs.
Abyyanga is a form of Ayurvedic massage that uses personalized, warm oils (sesame, almond, or coconut) to stimulate energy flow and balance in the body.   Before your first session you will fill out a personal quiz that reviews your spiritual, mental, emotional and physical considerations that will guide your session for both the massage and yoga portion.  The yoga may be light and restorative or energizing based on your needs. The massage will include seated and supine self-massage techniques for the entire body and will explore the major chakras or energy centers.
Benefits of the Tantric Touch Session:
Connect  inward and explore body sensations
Relaxes the muscles and calms the nervous system
Stimulates lymphatic flow
Reduces mental tension
Awakens Kundalini energy and opens prana
Tones and nourishes the skin
Increases endorphin levels (the chemicals in your body that make you feel good)
 Cost: 
$125 for 60 min.
$160 for 90 min.
Includes time for intake, personal quiz and imbalance assessment, oil removal and shower (if available)
Schedule or call 816.522.9398