School of Yoga, Massage, Nutrition and Holistic Health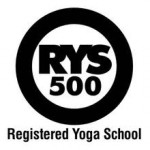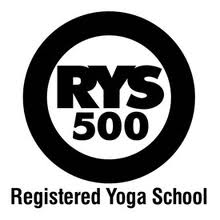 KCFitnessLink is a private, post-secondary school in Missouri.  KCFitnesslink is a registered yoga school with Yoga Alliance .  KCFitnesslink is privately accredited with the American Association of Drugless Practitioners (AADP).
We offer class-based and online holistic health certification programs in:
Yoga Certification and yoga therapy certification
Ayurvedic and Yoga Health Coaching
Personal Trainer Certification Prep
Mediation Teacher Certification
School Mission and Approach:   
Our mission is to foster a community of learning, while linking together ancient and modern day holistic health practices.  We believe learning is a continuous process and recognize the need for convenient, affordable, quality and flexible programs that meet the needs of today's student.  Our approach of holistic health embodies these concepts:
The body cannot heal if the mind and spirit are broken.
The mind cannot heal if the body and spirit are broken.
The spirit cannot heal if the body and mind are broken.
Online Holistic Health Certification Classes:
We recognize the need for convenience and affordability and therefore, we offer our certifications programs and single classes with options for online study. Technology is moving education in so many exciting directions and we would like to make KCFitnessLink a part of this trend.  KCFitnessLink uses EDU 2.0 online classroom, a learning management system that students and teachers use to interact completely in an online environment.  Course syllabi, lesson plans, resources quizzes, tests, audio-video files, news, forums, message boards and grades are found in one convenient location. Many students and teachers alike nationally praise the ease of use and generous resources available to students in comparison to other online learning management systems or online classrooms.  Even live classes at KCFitnessLink may utilize the EDU 2.0 online classroom to provide a hybrid live class, online environment to enhance learning and facilitate student/teacher interaction.
Financial Aid:

Work Study Program: Our work study program provides $500 and $1000 scholarships. The work study program requires 50 or 100 hours of teaching classes, workshops or providing individual services (nutrition, body therapy, fitness, etc) at KCFitnessLink. It is only applicable to 200 hour programs or greater. We limit the work study scholarships to two per course, so we encourage you to apply early
KCFitnessLink Monthly Payment Plans: Monthly payment plans are available to help you reduce the upfront investment in training. Payments are automatically debited from credit or debit cards on file. Monthly surcharges and financing (4%) are added for this service. A monthly payment begins the first month after a deposit is received/registration for residential programs.
Military Yoga Grants for Holistic Health Certification: The Department of Defense's expanded Military Spouse Career Advancement Accounts (MyCAA) program is now offering up to $6,000 to military spouses who are interested in pursuing degree programs, licenses or credentials leading to careers in high growth, high demand portable career fields. KCfitnessLink's yoga teacher training and holistic health certification programs are approved. 

 

Read more.