Kansas City Massage Therapy & Energy Healing
Healing massage therapy in Kansas City, Missouri and Kansas City, Kansas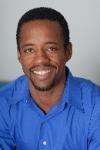 Darryl Olive, Licensed massage therapist, Reiki Master, certified, insured
  Office Phone:  816.256.4443 | Mobile:  816.522.9398
  Hours:  Massage sessions by appointment

We use Mindbodyonline scheduling software for appointments. New users will need to create a user name and password to access the appointment calendar. Requested appointments are verified by e-mail or phone call. We suggest calling for same day/immediate appointments.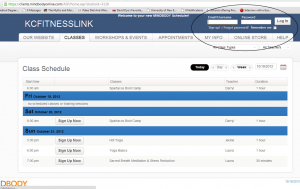 My Massage Style & Approach:  I  tend to use a variety of techniques in a given session combining deep-tissue, Esalen, sports massage, trigger point, cranial-sacral, stretching and energy work like healing touch/Reiki.  I believe  human touch is very personal and healing. I practice with a healing intent for every session.  I work with all ages, genders and health status.  I especially work with those needing therapy for stress, low-back  pain, shoulder injuries, plantar fasciitis and flexibility for sports performance.
Scheduling Tips:
Payment Options:
Cash/Check
Credit Card (Mastercard/Visa)
Auto insurance & health insurance (please inquire about forms, price schedules and participation with your provider)
Massage Prices:
30 minutes…………………………………$40
60 minutes…………………………………$85 (first time massage intro offer $65 for local residents only)
75 minutes…………………………………$105
90 minutes………………………………….$125 (first time massage intro offer $85)
120 minutes………………………………..$195
180 minutes (Thai massage full)…………$265
Chair Massage………………………………..$1/minute (10, 15, 20, 25, 30 min. sessions, 4 hour minimal, $35 outcall fee)
Massage Add-On Prices*: 
Out call fee………………………………………………$35
Aromatherapy/Essential Oils………………………….$10 (description below)
Hot Stones……………………………………………….$15
Thai Herbal Steam Compress…………………………$15 (description below)
* Prices in additional to base massage prices above
Massage Styles:
Thai Herbal Compress:  This herbal therapy was designed to relieve pain and inflammation. A selection of therapeutic herbs, including prai, ginger, turmeric and lemongrass, are wrapped in a muslin compress, steamed and then applied to the body in gentle pressing, circular and rolling movements.
Aromatherapy Massage:  This massage uses essential oils derived from plants to affect your mood and alleviate pain. In aromatherapy massage, essential oils are mixed with a carrier oil like sweet almond, apricot kernel, or grapeseed oil. The massage therapist use up to five oils in a mixture, and chooses the oils based on what you need. A relaxing aromatherapy massage, for instance, might have lavender or bergamot, while a massage for sore muscles might include peppermint and eucalyptus.
Swedish Massage: Swedish massage is the style that comes to mind when most people think about massage.  It uses a system of long, fluid strokes, kneading and friction techniques on the more surface layers of the muscles. It is often combined with active and passive stretching.  Overall it improves circulation, removes toxins and eases tension.
Deep Tissue Massage: Deep tissue massage releases tension in the body through deep finger pressure on the contracted areas, either following or going across the grain of muscles, tendons and fascia.
Trigger Point:   Applies concentrated finger pressure to "trigger points" (painful irritated areas in muscles) to break cycles of spasm and pain.
Cranial Sacral: is a technique that deals with the fluid surrounding the skull and spine.  It helps by correcting  imbalances or blockages that may cause sensory impairment, headaches, neck and back pain.
Chair Massage:  Chair massage is administered while the client is clothed and seated in a specially designed chair. The chair  slopes forward allowing access to the large muscles of the back. The massage lasts between 10 and 30 minutes and is intended to relax and improve circulation and reduce tension in the upper extremities.
Reflexology:  This modality focuses on a system of points in the hands and feet thought to correspond, or "reflex," to all areas of the body.
Sports Massage:  Relive muscle tension, soreness and improve performance. Sports Relief combines muscle energy and flexibility techniques including PNF, active-isolated and static stretching among others.  Sports massage improves blood circulation and is a natural antioxidant as it helps to remove waste products and refurbishes tissues with essential nutrients that aid healing.
Stone Massage:  Heated smooth, flat stones are placed on key points on the body, which warms the muscles and calms the nervous system.
Esalen Massage:  Similar to Swedish massage, Esalen massage is set apart as a unique style because it also reflects an attitude about touching, caring, energy awareness and emotional, spiritual healing besides just physical manipulation. It uses long, flowing strokes from head to toe.
Marma Point Massage Full/Facial:  Marma-point therapy is a mind/body/spirit massage.   "It goes way beyond the physical to penetrate the body on a deeper level. Marma is a Sanskrit word meaning hidden , or secret. By definition, a marma point is a juncture on the body where two or more types of tissue meet, such as muscles, veins, ligaments, bones or joints. Yet marma points are much more than a casual connection of tissue and fluids; they are intersections of the vital life force and prana, or breath.
Kansas City Energy Healing, Asian Body Therapy and Combination Therapies

Thai Massage Yoga Healing  Therapy:  An ancient energy-based  technique that it is similar to acupressure and shiatsu combined with stretches and yoga postures.   This technique is also referred to as
passive yoga. Read more about Thai massage certification.
Sacred Flow:  Sacred Flow is a combination of healing, intuitive touch and energy sensing focusing on pathways that relate to harmonizing the mind, body and spirit.  The method involves compassionate energy healing, breathing and relaxation techniques. It draws upon many styles of relaxation techniques and massage therapy including sensual massage of Esalen, Asian body therapy, body electric, reflexology and more.
Reiki:  An energy, healing art that restores health and physical harmony, and brings emotional balance and deeper spiritual connection to yourself and others.
Healing Touch:  A relaxing, nurturing energy therapy.  Gentle touch assists in balancing your physical, mental, emotional, and spiritual well-being.  Healing Touch works with your energy field to support your natural ability to heal.  It is safe for all ages and works in harmony with standard medical care.
Massage Therapy Links