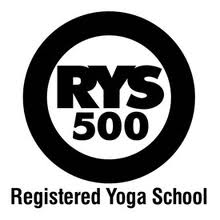 Download School Catalog (contains prices, dates, curriculum, application)
Advanced Yoga Teacher Training in Yoga Philosophy & Special Populations:
Children, Pre-Natal, Sports, Elderly
This yoga teacher training program builds on the 200 hour yoga teacher training program by adding advanced teaching methodology and techniques. The primary focus is on advanced yoga philosophy through study of the Bhagavad Gita, the Upanishads and the Hatha Yoga Pradipika. The secondary emphasis is on populations such as children, pre-natal, seniors and sports populations.  The focus is on teaching yoga to groups and individuals who are apparently healthy. This program combines with our 200 hour yoga teacher training program for a 500 hour advanced yoga certification.  This is not an advanced yoga teacher training in yoga asana. Upon completion students are awarded a yoga certification certificate of completion.  Download application.
300 Hour Yoga Teacher Training Learning Options:
 Two week yoga intensives:  Two week intensives are in a Monday-Friday, 8-5 p.m. format, with about 2-4 hours pf personal study and homework each night. Of all formats, we recommend this experience. It's transformative on many levels: physically, mentally, emotionally and spiritually. We live and breathe yoga for two weeks. Prior to starting the intensive students complete a mini online yoga course in yoga and preparatory course in anatomy.
Online Yoga Certification:  The online yoga course is the same curriculum as our live classes, except it is delivered online through our learning management system, EDU 2.0.   The online experience is self-paced. There are no hard deadlines or academic calendar. A suggestive learning plan is provided upon registration for the course.  This program is not Yoga Alliance Approved.
Hybrid Bridge Program:    

The hybrid bridge combines online training, mentorship, assisting and a few additional requirements to meet Yoga Alliance needs. Read more about our 

bridge option

.  The hybrid yoga teacher training experience is self-paced and is essential a one-one-one teacher training experience. There are no hard deadlines or academic calendar. A suggestive learning plan is provided upon registration for the yoga teacher training course.   Students are required to attend 40 hours of yoga classes under the E-RYT and have 265 hours of mentoring from the E-RYT in all of the Balance Yoga curriculum areas (the same as the live classes).  A detailed learning plan and contact hours are scheduled with the E-RYT.  Each participant pays the E-RYT directly for the additional contact hours, which is in addition to the course tuition.
Yoga Teacher Training Curriculum for Live  Class (two-week or weekend option):
Phase 1 Home study: Before beginning the class, students read several articles and pre-read the course books for the course.  Students also complete the Anatomy Coloring book as a prep to anatomy discussions.
Phase 2  The live class: Students study in a two week intensive for 12 hours per day on average
Phase 3 Post live training requirements: To complete the course student do student teaching, teach a workshop, do volunteer hours, keep a personal journal, do a 16 hour workshop series, get CPR certified and do a meditation course
Functional anatomy and biomechanics
Advanced teaching methodology and techniques
In depth yoga training for special populations:
Detailed history and philosophy of yoga and practical applications for daily living
Introduction to Ayureveda, Thai Yoga and Energy Healing
Writing and presenting workshops
Field experience teaching kids and nursing home residents
Frequently Asked Questions about the Yoga Teacher Training Course:
When are your classes scheduled?  View our catalog and class schedule.
How do I enroll?  An application and enrollment agreement is located at the end of our school catalog.
What experience or pre-requisites are required before the yoga teacher training program? KCFitnessLink recommends that students have 200 hours of yoga training. We may accept students with equivalent experience.
I am from coming to the training from out of town. Where can I stay?  We have a list of recommended hotels in our catalog. We also offer a student housing program where you stay with former graduates of the program for $100 per week.  All food, pay and living arrangements are made between the student and the host. KCFitnessLink provide the e-mail and phone numbers of student host upon registration.
How much is the yoga teacher training course? All prices are listed in our school catalog.
Do I have to be able to do headstand or handstand? Absolutely not. We recognize that each student is unique and has different physical capabilities and desired for their personal practice. There is no reason to require the ability to do inversions to successfully complete our yoga training. This class is more about exploring yoga philosophy than advanced asanas.
What are the ages of the yoga teacher training participants? Ages range from 19-75. The average ages are 30-45.
Do we accept hours from other yoga teacher programs? Yoga Alliance requires that students get all of their hours from one providers. They do not allow you to piecemeal your certification hours together from multiple providers anymore.
Is KCFitnessLink a registered yoga school? Yes. We are recognized at the 200 and 500 hour level.
What happens once I complete the yoga teacher training course? How do I register with Yoga Alliance?  Upon completing all of your phase 3 requirements, KCFitnessLink will mail you a certificate. You can then register for the Yoga Alliance with a copy of that certificate.  In additional to your yoga certification, you will need an additional 100 hours of teaching hours documented post-yoga teacher training.
To maintain my Yoga Alliance registry what do I need to do? Students must meet 75 hours each year. Review Yoga Alliance requirements here.
How much can I expect to earn as a yoga instructor? Yoga instructor pay varies by geographic location, experience, credentials and type of facility. Pay arrangements can vary from hourly, to per class, to per head with or without a base pay.  Average pay may be $20-$45 per class or $50-$125 per hour for privates.  A 500 hour certified teacher can typically demand a higher pay.
Are there any scholarships or financial aid? Yes, we offer work study scholarships, an internal payment plan (loan) of 4% or recommend career training loans. See our catalog for details.
What is the difference between the online yoga teacher training and live class?  Live classes have live instruction from a teacher. Our online classed have on demand instruction and assistance by phone, email and Skype support.  Live classes offer the opportunity to interact and learn from other students. Online classes are good for motivated, visual learners.
What are some unique aspects about the KCFitnessLink yoga teacher training program?  We offer small class sizes, a family like environment, an easy-going approach and free classes at out studio while you are a teacher in the program!
Do you offer yoga teacher training outside of Kansas City in my area? Yes, we occasionally offer our yoga training programs outside of Kansas City. We would love to come to your area. For more information, read more about our facility yoga hosting program.
How long does it take to complete the live class/online yoga certification? There are no hard deadlines for phase 3 of the live class format or the complete online yoga certification option. In general, it takes about 6-9 months to finish the requirements for most students. Others take as long as 1-2 years.
What course materials and references do you use?  Visit our online bookstore for materials.
When are your enrollment deadlines?  We must have your application at least 3 days prior to the training. It is strongly recommended that you register 30 days in advance for live classes to meet pre-live class home study requirements (e.g. reading course books and articles before the live class starts).   Another factor to consider is that we limit enrollment to 10 people.  See our schedule.