Yoga Therapy Training Teacher Certification Overview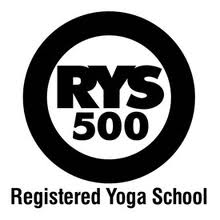 Yoga Therapy is an emerging holistic health field in the West that empowers individuals to progress toward improved health and well-being through the application of yoga.  In India it is traditionally referred to as yoga-cikitsâ, meaning to oppose disease.  The principle tools of yoga therapy are the same as traditional yoga –postures, breathing, meditation, nutrition and yoga lifestyle–but are applied with a different intent.
Our Yoga Therapy Training Certification Approach
Our approach to yoga therapy training certification program provides therapeutic benefits to those who need more than general health and fitness. It blends Ayurveda principles with yoga to create an adaptive form of therapy emphasizing restoration, stress, pain relief, and individual modification. This yoga therapy certification training program can be used to register with the Yoga Alliance at the 200 or 500 hour level.It best used as adjunct therapy for those with chronic health conditions, including low back pain, mental health disorders, cancers, metabolic conditions, cardiovascular problems and muscular-skeletal challenges.
This program is eclectic drawing from several yoga therapy lineages including:  1) Trantric Yoga from Swami Satyananda of the Bihar School of Yoga in Munger, 2) Yogi Bhajan's Kundalini yoga 3) Ayurveda from Vasant Lad/David Frawley and 4) restorative yoga/Iyengar yoga adaptations from Judith Lasater.
The Ayurvedic medical yoga as therapy teacher certification training program is appropriate for those who have completed 200 hours of yoga training or current licensed health and medical providers not limited to nurses, bodyworkers, athletic trainers, chiropractors, psychologists and doctors of natural health. This is a soft pre-requisite. We have accepted students into the program with 200 hours of teacher training on a case by case basis.
Our Yoga therapy training certification program emphasizes Ayurveda and lifestyle coaching, chair yoga, restorative yoga, Yoga Nidra and Bhutta Shuddi meditation. It prepares yoga therapy teachers to provide yoga therapy on an individual basis (emphasizing customization and assessment) and in group therapy formats.
 The training in adaptive yoga has two levels. Each level is 200 hours:
Level I Yoga as Therapy  Training Certification:  This level establishes a firm foundation in Ayurveda and assessment. Very  much like when you go to a new doctor, the doctor does a complete workup on you as  new patient, getting your medical history, taking resting measures, and physical observations through the SOAP procedure. In this level you learn a similar assessment process combining both eastern and western approaches.  You learn the pathology, prognosis and yoga therapy applications for cardiovascular diseases and depression. Students receive a certificate of completion in yoga therapy.
Level II Yoga as Therapy  Training Certification: A continuation of level I focusing on additional diseases and conditions:  obesity, neurological conditions, digestive disorders and musculo-skeletal problems. Student receive a certificate of completion in advanced yoga therapy.
The Yoga as Therapy certification training program is a part of the KCFitnessLink's 1500-hour yoga therapist  training certification program.  Students receive a certificate of completion as a yoga therapist and can apply for dual certification as a board certified holistic health practitioner with the American Association of Drugless Practitioners (AADP). Students may also be eligible for membership with the National Ayurvedic Medical Association.
Download our school catalog for details on Yoga Alliance Registry options with our yoga as therapy program, application, costs, dates and school policies.
Ayurvedic Medical Yoga Therapy Training FAQs
How much is the course? Prices are located in our school catalog.
What is your approach to yoga therapy? W take an eclectic approach to yoga therapy drawing from several lineages including tantric, Kundalini, Hatha and restorative.
What are the pre-requisites to take this course?  We recommend that students have a 200 or 500 hour foundational certification already. This is a soft requirement and will accept applications with review on a case by case basis if you do not have this prior training.
How long will it take me to complete the course?  It varies from student to student.
How does the online yoga therapy training certification work?  Students interact through a learning management system, EDU 2.0 and meet with KCFitnessLink teachers on a scheduled basis by phone, e-mail and Skype.
Ayurvedic Medical Yoga Therapy Training Teacher Certification Links