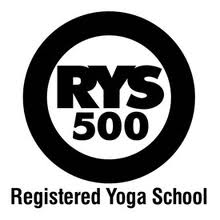 We invite you to explore our non-dogmatic yoga teacher training. We are a registered Yoga Alliance School in Kansas City, MO that offers convenient, yoga teacher training intensives, online and hybrid study programs.
Non-dogmatic means we honor that every teacher and practitioner will teach and practice for different reasons. It means we acknowledge the limitations of yoga and the limitations of different styles. It means that our way isn't the right way and only way. But YOUR way is the right way for you.
Our yoga certification programs: 
200 hour Yoga Teacher Training: Our entry level and foundational program that covers the basics of yoga, meditation and teaching Hatha, Power and Vinyasa yoga.
300 hour Advanced Yoga Teacher Training: our advanced yoga training that combines with our 200 hour program or equivalent program for 500 hours It explores advanced yoga philosophy and special populations: children's yoga, pre–natal yoga, yoga for the elderly and yoga for sports performance.
200 hour Yoga Therapy Certification: Our program emphasizes several tools including Yoga Nidra, chair yoga, restorative yoga, meditation and Ayurveda. There are two levels and each level is 200 hours.
650 Hour Online Yoga, Nutrition & Ayurvedic Health Coach:  100% online program.  Coach others to modify behaviors and find balance in all aspects of wellness.
1500 hour Yoga Therapist Certification: This is a culmination of 200 yoga certification, 300 hour yoga certification, 200 Hour Yoga Therapy Certification levels I and II, along with anatomy, Ayurveda, business and practicum hours.
Contact us for pricing, dates and application details below: